Resources
THE TREASURE IS THE TRIP




Written by Pat Brown, Bible Study leader
LOTTIE MOON CHRISTMAS OFFERING


Southern Baptist churches collect the Lottie Moon Christmas Offering for the sole purpose of supporting international missions. Every penny of the offering goes to the International Mission Board's overseas budget, thus supporting your missionaries and their work.

VIRGINIA BAPTIST HISTORICAL SOCIETY
Established in 2000 following an agreement between the Baptist General Association of Virginia, the University of Richmond and the Virginia Baptist Historical Society, the Center for Baptist Heritage & Studies seeks to champion Baptist distinctives and Baptist heritage and to provide educational opportunities related to Baptist distinctives, history and heritage.

ANNIE ARMSTRONG EASTER OFFERING FOR NORTH AMERICAN MISSIONS
This site is to honor the life and work of more than 5,000 North American Mission Board missionaries serving throughout the United States, Canada, and their territories. Through gifts to the Annie Armstrong Easter Offering, these missions personnel are enabled to share the good news of Jesus Christ. Because every dollar given to the Annie Armstrong Easter Offering goes directly to support missionaries and their ministries, Southern Baptists are confident offering gifts are an investment in eternity.
ALMA HUNT OFFERING FOR VIRGINIA MISSIONS
The annual offering for Virginia missions was named for Alma Hunt (1909-2008), a native Virginian who was known worldwide for her missions service and her unswerving dedication to the cause of Christ. The offering provides funding for all WMUV missions and ministries and makes possible other special ministries, outreach projects, and initiatives not funded through regular streams of giving. When you give to the Alma Hunt Offering for Virginia Missions, you are equipping those who seek to share with others.
www.northstarwomensnetwork.org
Sisters in Christ Uniting with One Heart and One Purpose began in September of 2003 as a ministry of NorthStar Church Network, an Association of Baptist Congregations. Their desire is to unite women with one heart and one purpose; one heart devoted to loving God and one purpose to give expression to that love by loving others.
Through NorthStar Women's Network, women and women's groups network and connect:
To provide prayer support
To encourage one another in spiritual growth and ministry
To promote mentoring, training and friendships
BAPTIST GENERAL ASSOCIATION OF VIRGINIA

The Baptist General Association of Virginia (BGAV) is a cooperative missions and ministry organization that consists of over 1,400 autonomous churches in the Commonwealth of Virginia, as well as churches from the states of West Virginia, North Carolina, South Carolina, Georgia, Maryland, Tennessee and Minnesota. Geography does not limit churches from joining the mission and vision of the BGAV. The ministries of the BGAV are coordinated through the Virginia Baptist Mission Board staff who work through five ministry teams who work alongside churches to help them be more effective in their ministries.
Since its organization in 1845 in Augusta, Georgia, the Southern Baptist Convention (SBC) has grown to over 16 million members who worship in more than 42,000 churches in the United States. Southern Baptists sponsor about 5,000 home missionaries serving the United States, Canada, Guam and the Caribbean, as well as sponsoring more than 5,000 foreign missionaries in 153 nations of the world. The term "Southern Baptist Convention" refers to both the denomination and its annual meeting. Working through 1,200 local associations and 41 state conventions and fellowships, Southern Baptists share a common bond of basic Biblical beliefs and a commitment to proclaim the Gospel of Jesus Christ to the entire world.
NORTHSTAR CHURCH NETWORK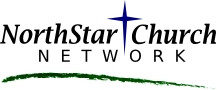 www.northstarchurchnetwork.org
An association of Baptist congregations, the NorthStar Church Network is a diverse family of autonomous congregations committed to practicing Baptist distinctives and living out the Great Commission of Jesus Christ. The NorthStar Church Network is located in Annandale, Virginia.